Capture all the fun!

Most events have a photographer, and some even have a videographer, but their focus is on the action and not on your guests. Our photo booths will give your guests the opportunity to create some fun memories that you can look back on for years to come!
Give your guests a favor they will want to keep!

It's hard to find party favors people will enjoy after your event has passed. Don't worry we have you covered! Our booths deliver images instantly to guests phones so they can tag and share on all their favorite social media platforms! The print photo booth gives your guests the opportunity to take home a quality 2x6 or 4x6 print of themselves to relive the awesome time they had at your event!
Custom Overlays
Brand your photos so people will instantly remember how fun your event was!
Boomerangs
A looping video for never ending fun! These get really creative! 🙂
Custom Prints
Custom Prints - We offer 2x6 "Arcade" style strips. All prints are customizable to match the style of your event.
GIF
A group of photos played quickly back to back. This is another one that gets creative!
Glam Booth
Made famous by celebrities like the Kardashians, this booth is classy! All photos are taken in black and white. Also includes a skin-smoothing filter!
Backdrops
We have several backdrop options to choose from!

Tension fabrics, sequins, and even a boxwood hedge wall!
Photo Booths for Any Event
Why choose Greybird Media?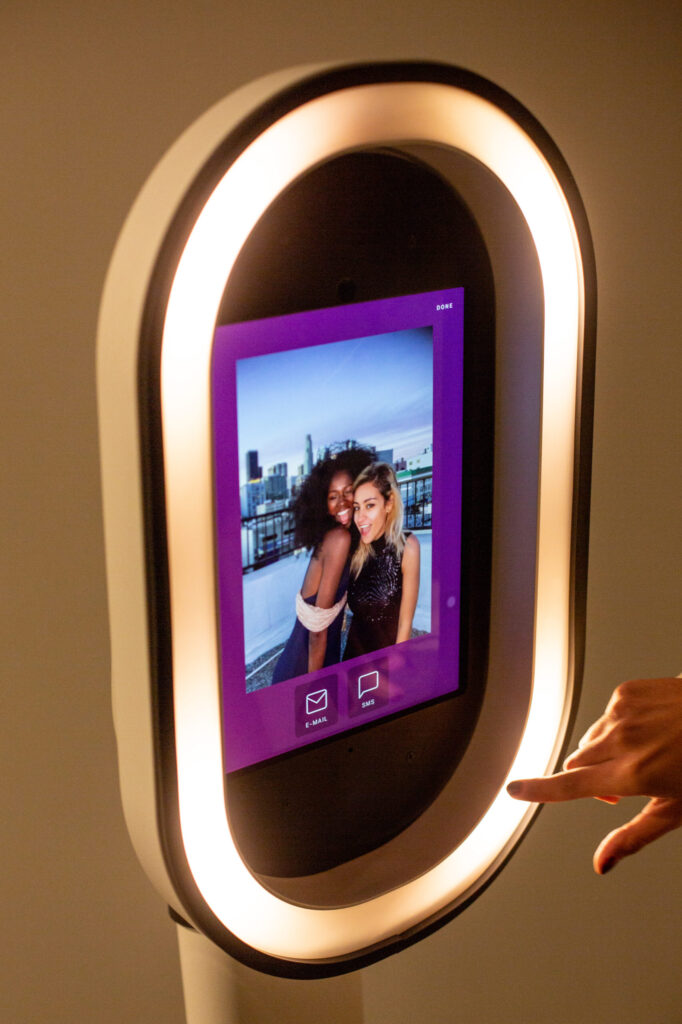 We have the best Photo Booths!
From customizations to high quality images, our photo booths will make your event one to remember! Add boomerangs or gifs and you will be amazed at how much of your guests personalities will come out.
What to Expect
All of our booth rentals come with a booth attendant. These fun and energetic people are there to interact with guests and help with any questions or issues that may arise. They will keep the photo booth area clean and tidy so all you and your guests have to worry about is striking a pose.
One of a Kind
Your event is unique. We believe your photos should be too! From the backdrop, to the props, to even the text message that delivers the photos, everything is customizable!
How to Book
Fill out the form and we will be in touch shortly. Looking forward to making your event a reality!
CONTACT US